Balloons have become so popular over the years! They've come a long way since they were invented by Mr. Michael Faraday in 1824. 
According to softschools.com, "Before 1824, early balloons were made from dried animal bladders. Soon after Michael Faraday's invention of the balloon, a rubber manufacturer named Thomas Hancock came up with a way to sell them. In 1825, if a person wanted one of their own, they had to make the actual balloon themselves. Hancock's balloons were sold in the form of a do-it-yourself kit, consisting of a bottle of rubber solution and a condensing syringe. In 1907, rubber balloons started to be manufactured in the United States." 
Today, in 2020, we use balloons for massive designs for large corporations, down to the smallest birthday party. Though balloons are most commonly associated with helium, decorators in the balloon industry have come up with many different popular architectural displays of all sizes. 
We, at Balloon Man, have done many of the different displays over the years. Some are more popular than others. With Covid-19 on the lose, we have been forced to get more creative in our business to still be able to bring you the balloons you love. 
Let's take a look at some of the helium free designs we do to help you continue to celebrate: 
1. Party Pole
With 'contactless' deliveries becoming the norm, Party Poles have become extremely popular to celebrate a birthday, anniversary, baby shower, engagement, or just a "thank you". Some include multiple jumbo foil balloons, or a simple small foil and latex. There is something for any budget with these versatile decorations.
  
2. Organic Garland
Garlands have become extremely popular. In fact, I would say this is our number one request for decor. It goes with just about anything from a Hawaiian pool party to an elegant wedding, baby shower, or sorority party. They are also very popular with birthdays for photo backdrops. These can be customized to meet any color or size. They are a little more expensive on the scale of balloon decor, but worth it if you're really looking for your party to POP. 
3. Birthday Marquees
Don't let the name fool you. These beautiful displays can be used for just about any event you have in mind. Our Marquees are helium free and can be built to most specifications. They can range from tabletop size to as tall as you would like them to be. Each of these marquees is one of a kind. There's no end to what you can dream up for your next celebration! 
4. Specialty Designs
There's no doubt about it; special requests are alive and well! To tell you the truth, these are my favorite displays to build. I love taking someone's vision and turning it into reality. We've had requests for rainbow arches, an anchor for a sailor's wedding, champagne bottles spewing bubbles, crazy Mardi Gras displays, and so much more. I love a challenge!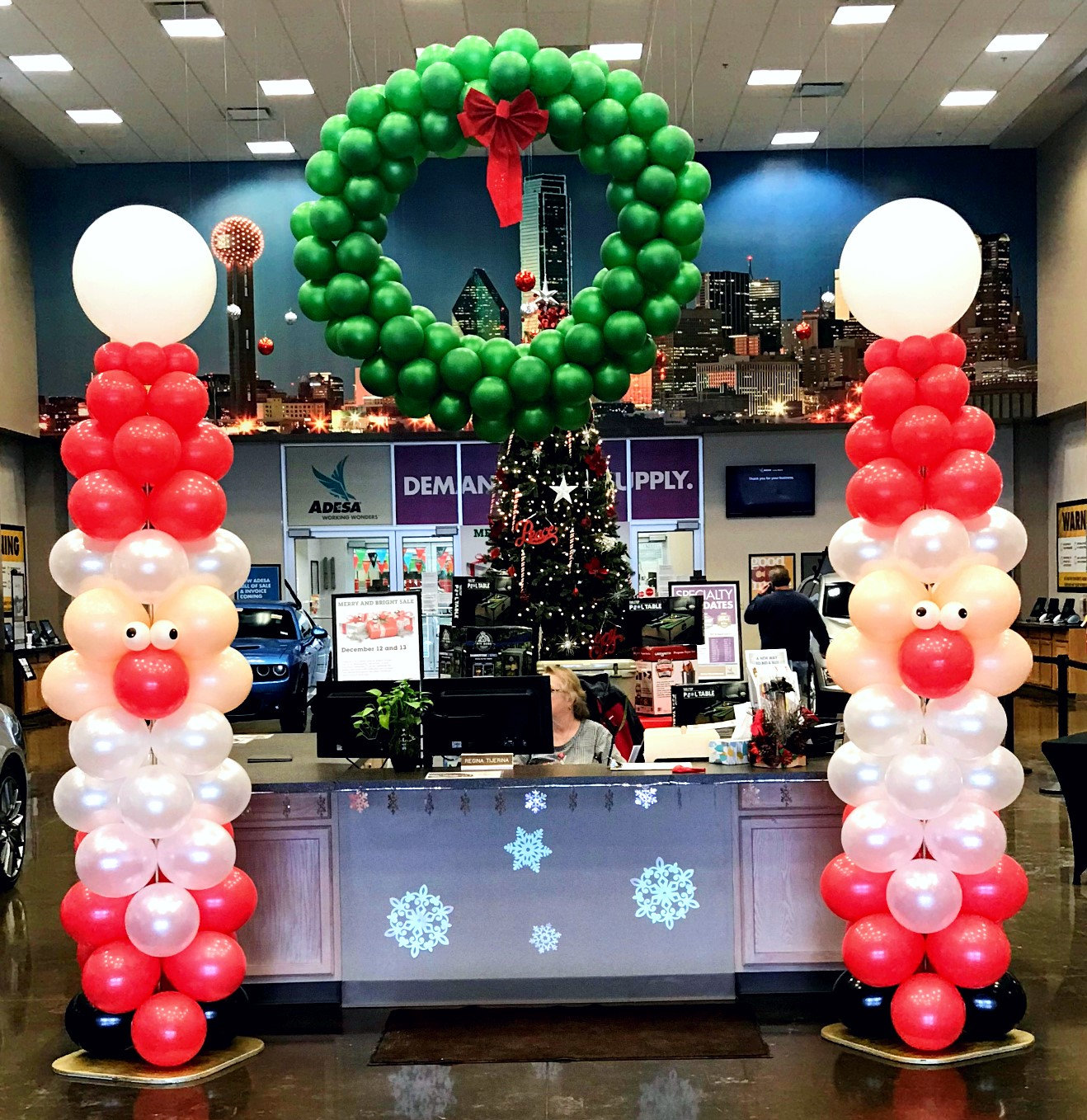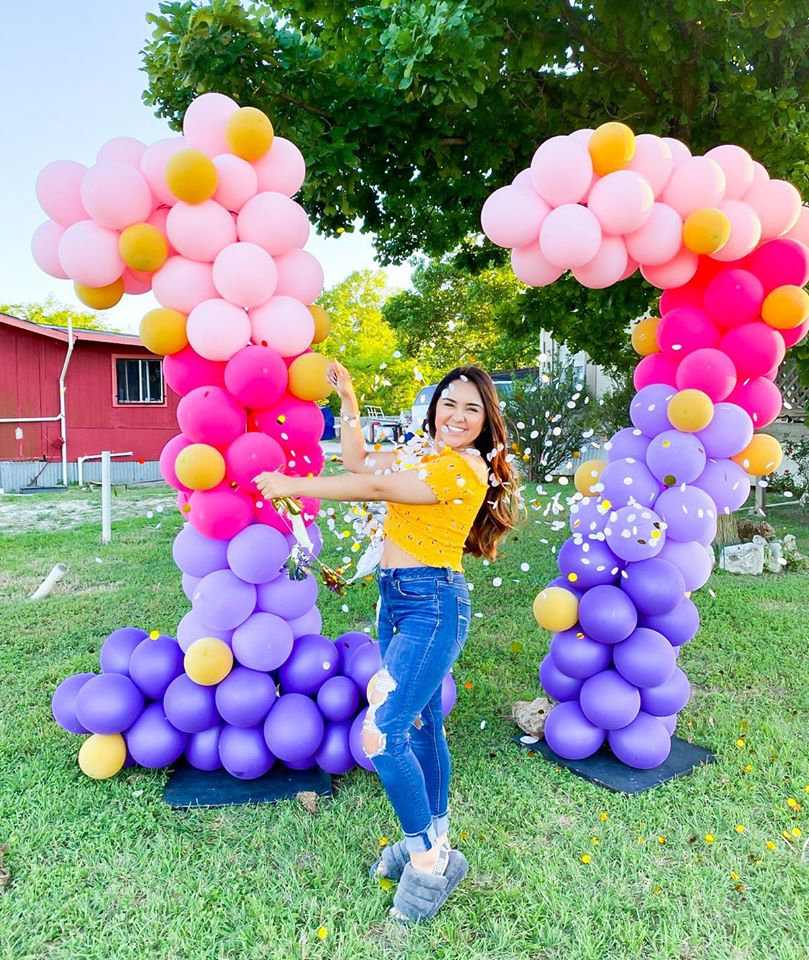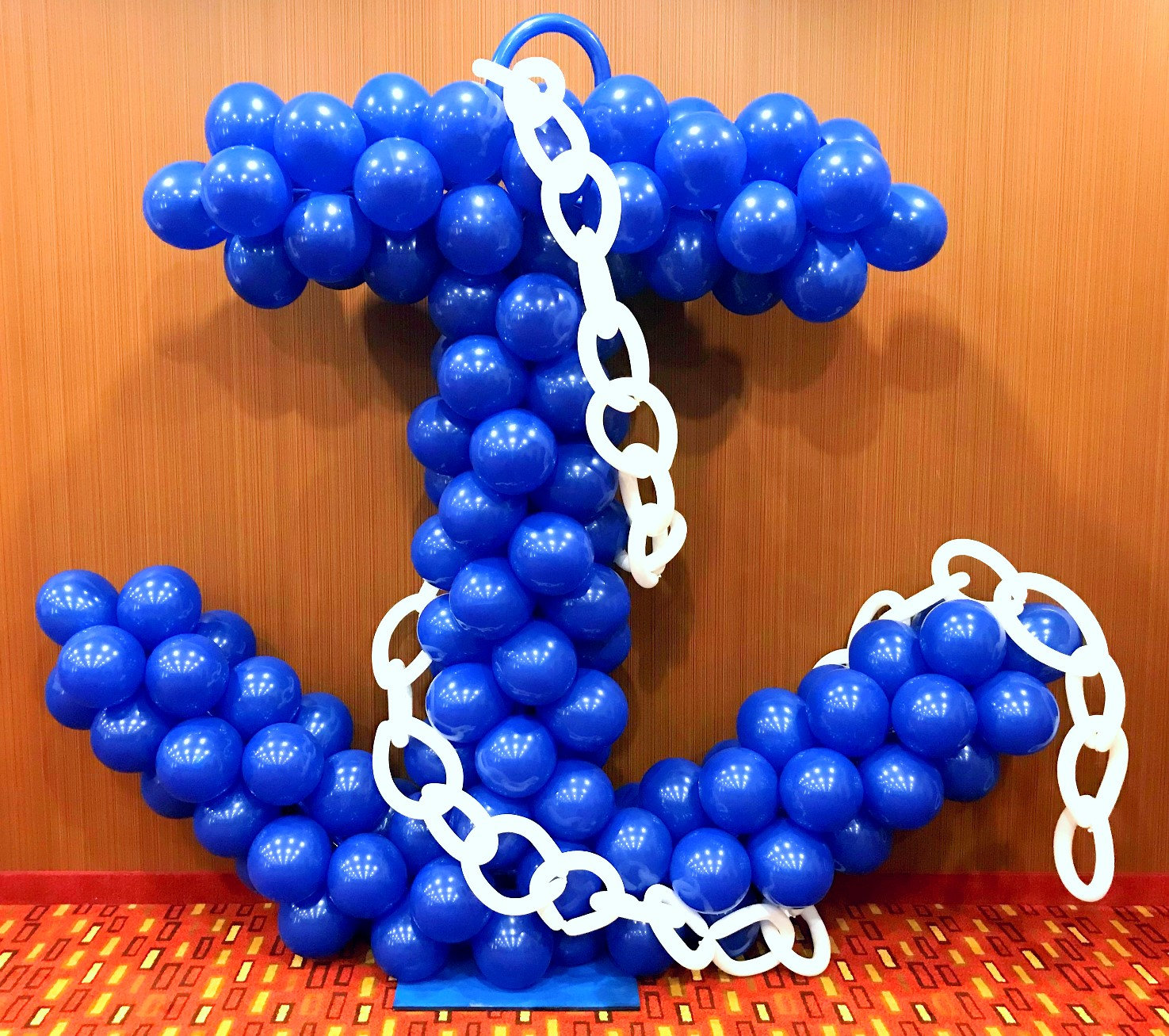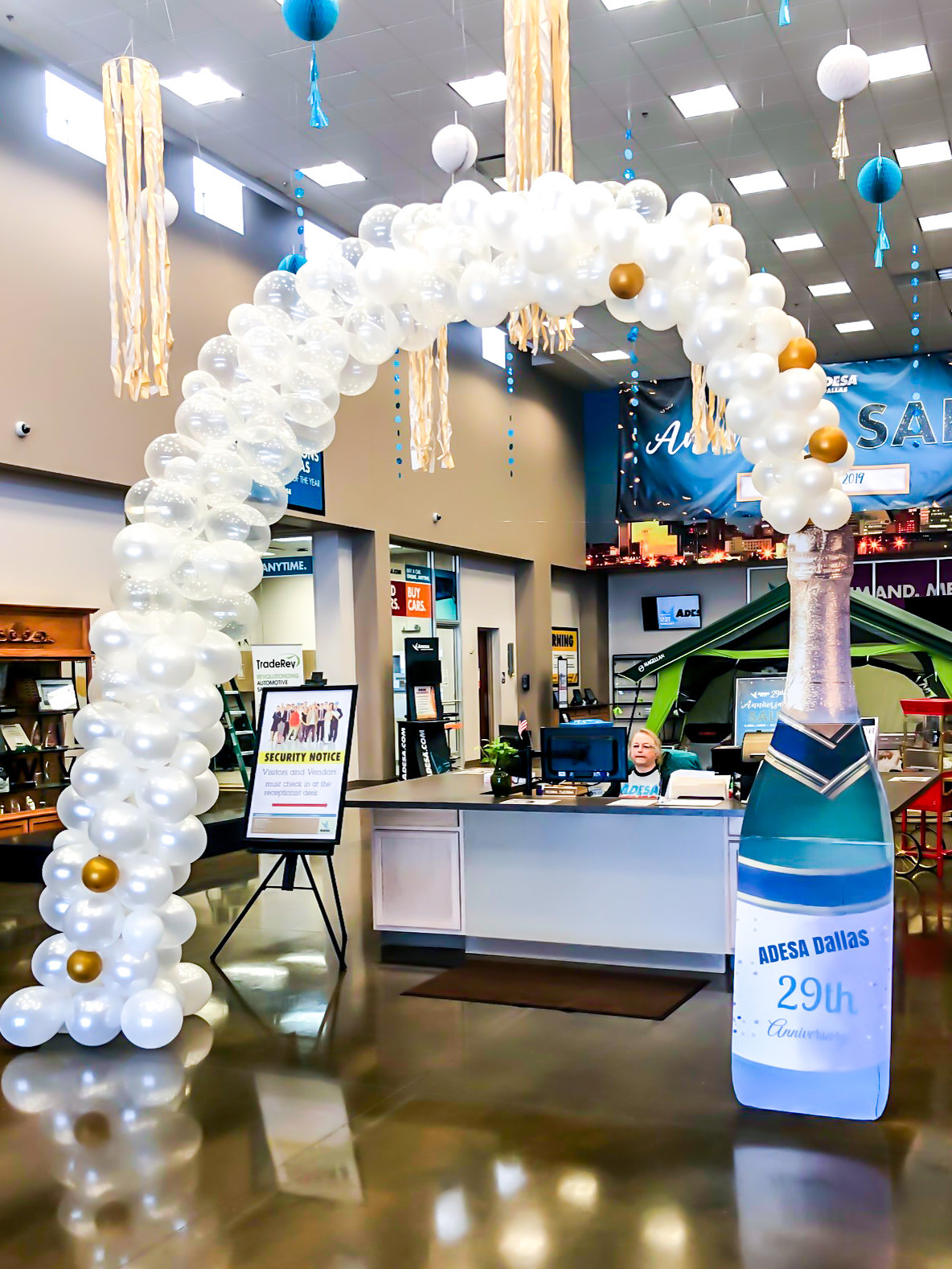 So there you have it - our 4 most requested display styles. What can you dream up for your big day? Balloons aren't just for inflating with helium and tying on a string anymore. There are so many different ways to decorate with balloons. Use your imagination! Don't want to do that? Use ours!